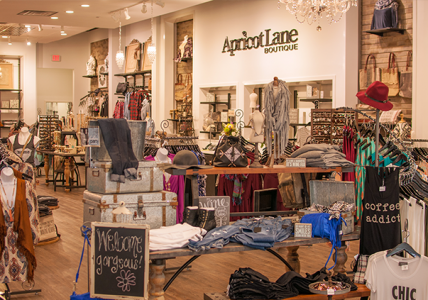 For 6 months, I worked as a sales associate at Apricot Lane Boutique in San Antonio, Texas. While there, I was expected to greet and help customers, handle money and transactions, as well as keep the store tidy and clean. Because the boutique was privately owned and not part of a corporate retail system, I was allowed to rearrange the store as I saw fit in order to make the store look more inviting to customers.
I learned a lot of communication skills while working at Apricot Lane. Dealing with disgruntled or difficult customers taught me to be patient and understanding and to use conflict resolution skills, while taking clothing orders over the phone taught me to deliver smooth and seamless customer service.
When new sales associates were hired at the store, I was also expected to train and teach them the systems of the store. This taught me leadership skills, as I often taught new hires how to size the clothing in the store accordingly as well as how to use the cash register.
Finally, I learned a lot of time management skills while working at Apricot Lane due to the fact that I was also attending school while I had my job. Therefore, I had to learn to balance school and work, and learned to budget my time accordingly so that I had all my work done for school in time for my shifts. Overall, working at Apricot Lane was a great learning experience and very rewarding in many ways.
Share this learning activity with others